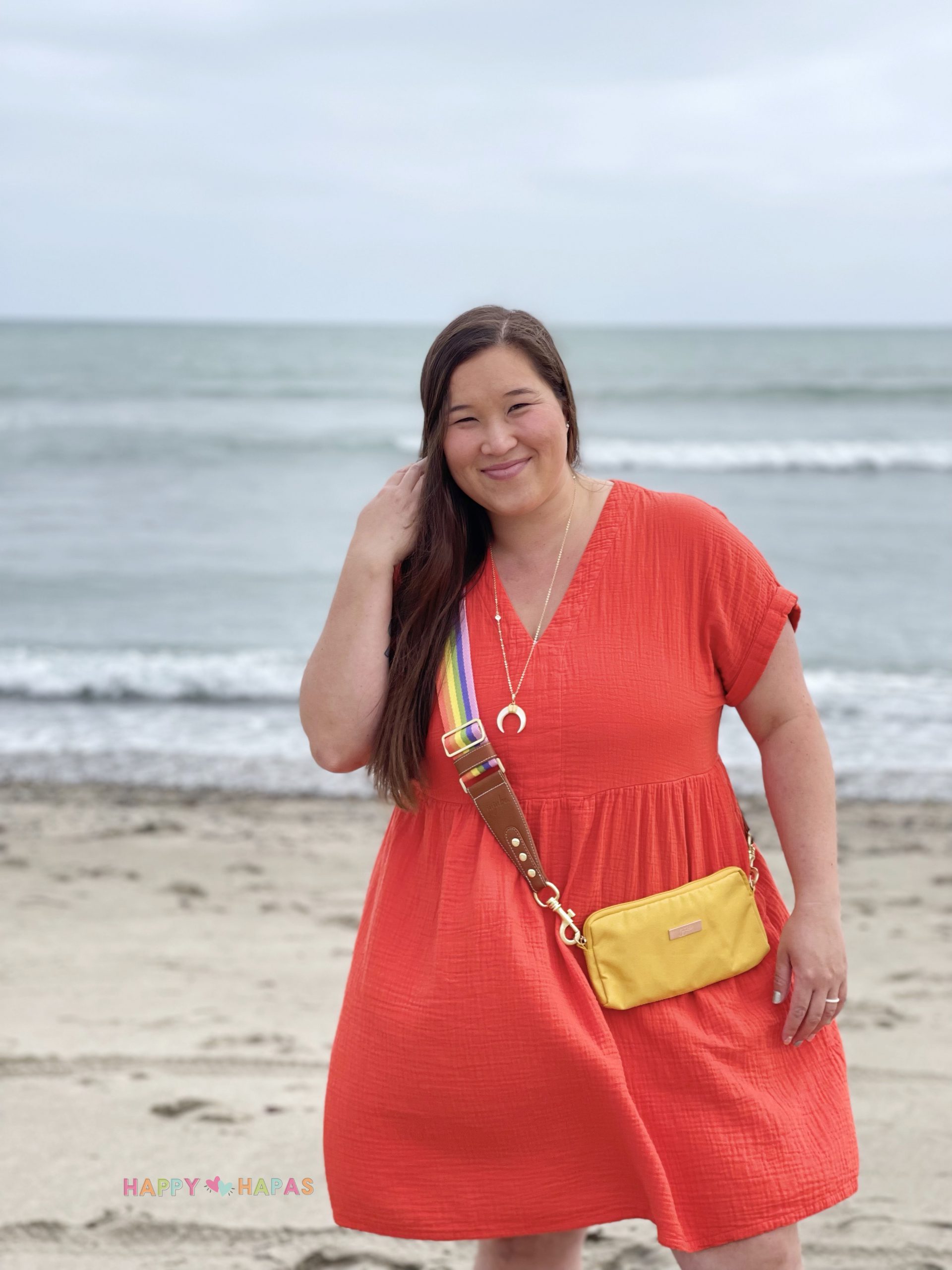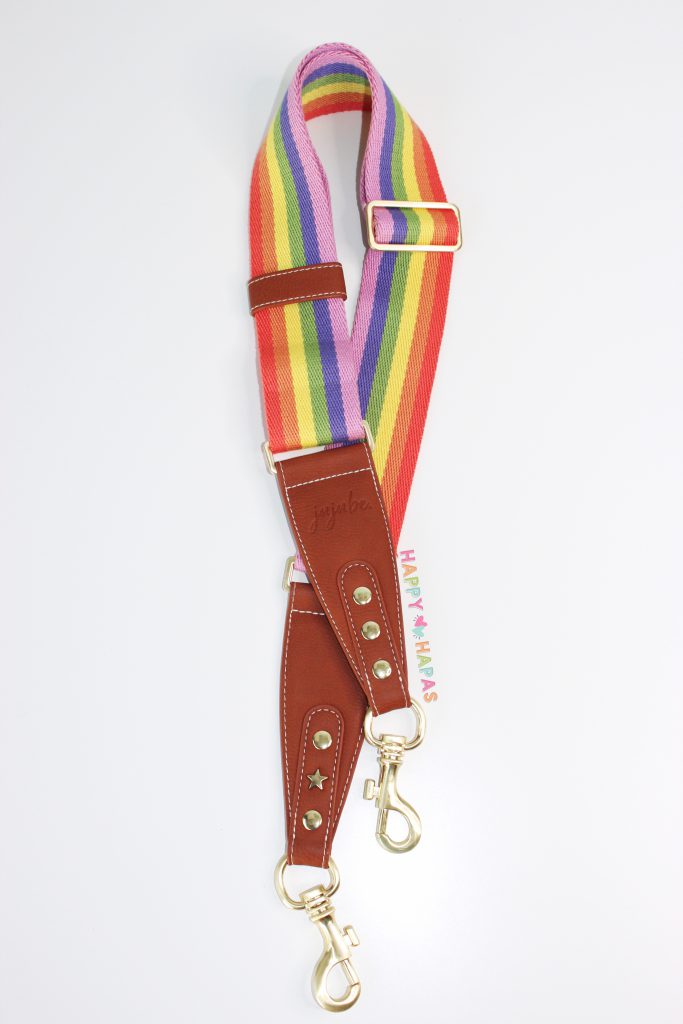 Rainbows have so many meanings; wether it is the calm after a storm or in support of the LGBTQIA+ Community the rainbow means different things to everyone. JuJuBe is releasing their new Love and Rainbows Woven Strap on June 2, 2021 to help you share your love for rainbows. JuJuBe is partnering with Family Equality—a national organization with the mission to advance lived and legal equality for LGBTQIA+ families. From each strap sold, they will be donating 10% of the proceeds to help their mission. To purchase and show your support go to the JuJuBe website on June 2nd and order yours before they sell out!
The Details
The strap has brushed gold hardware and is perfect to mix and match with all your favorite bags.
The strap at its shortest measures 36″ from clasp to clasp.
The strap at its longest measures 51″ from clasp to clasp.
First Looks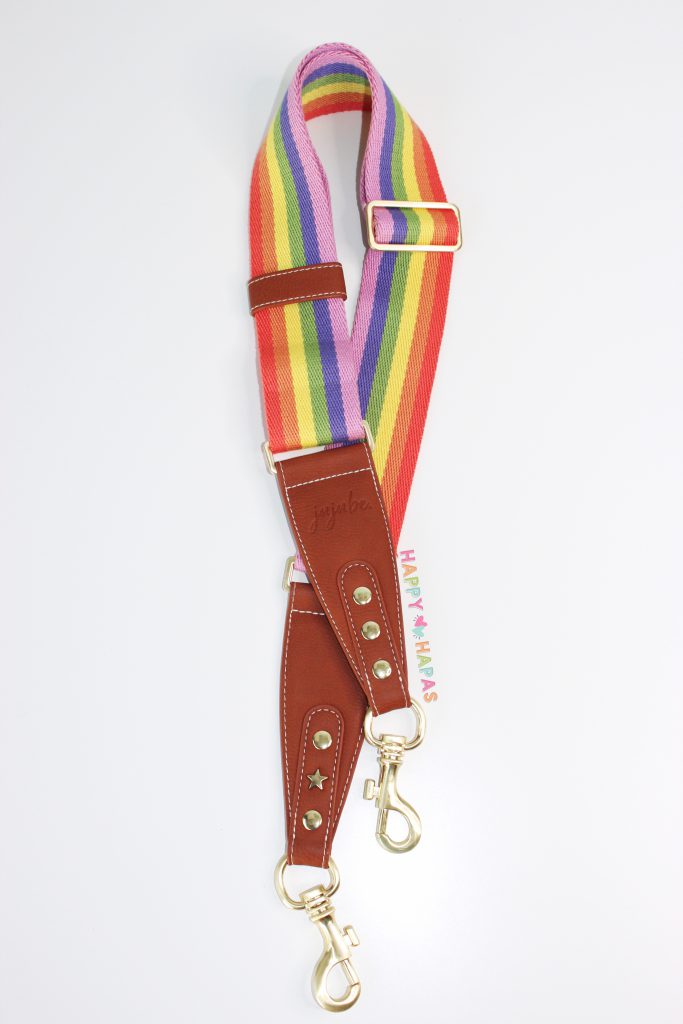 Print Comparisons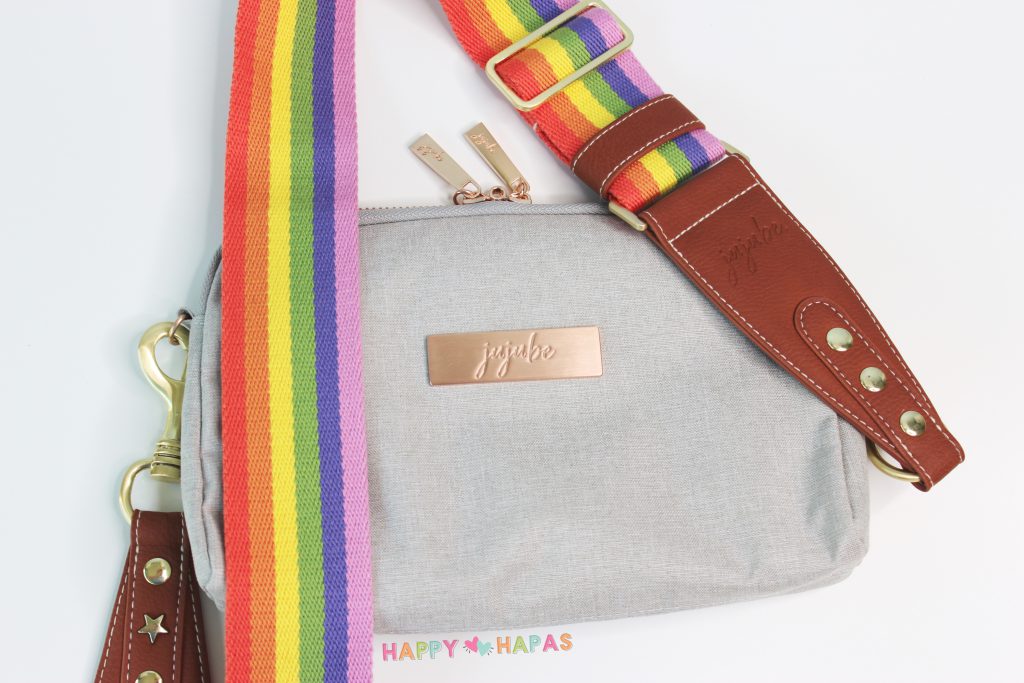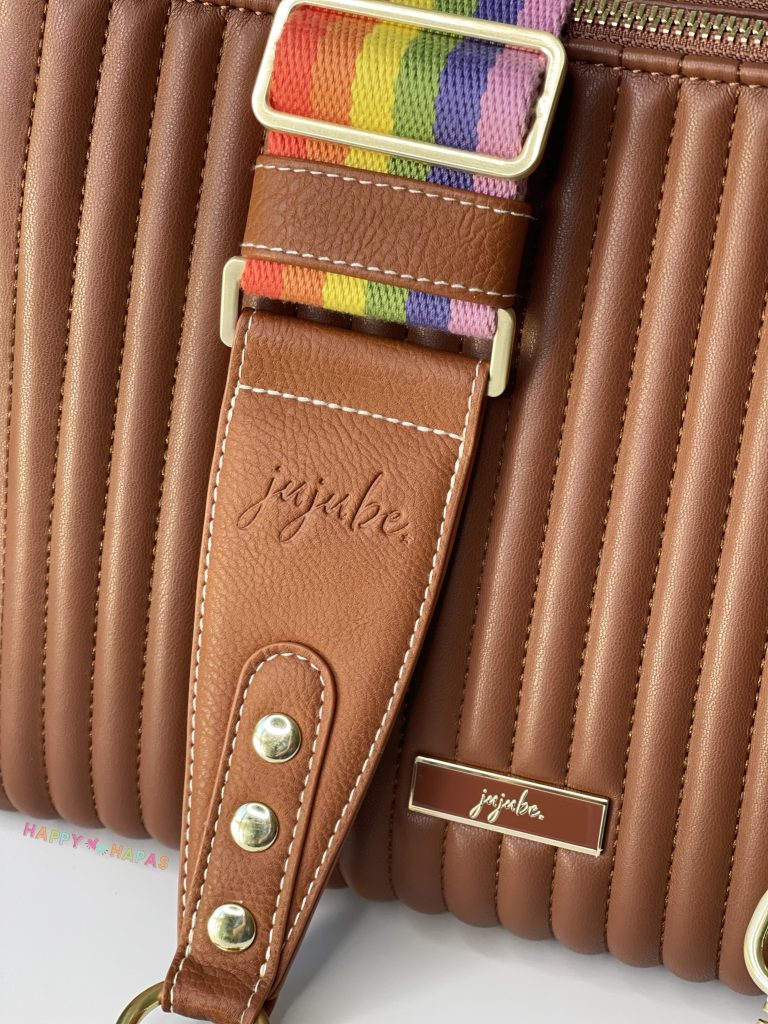 Don't forget Love and Rainbows will be available on June 2nd on the JuJuBe website.