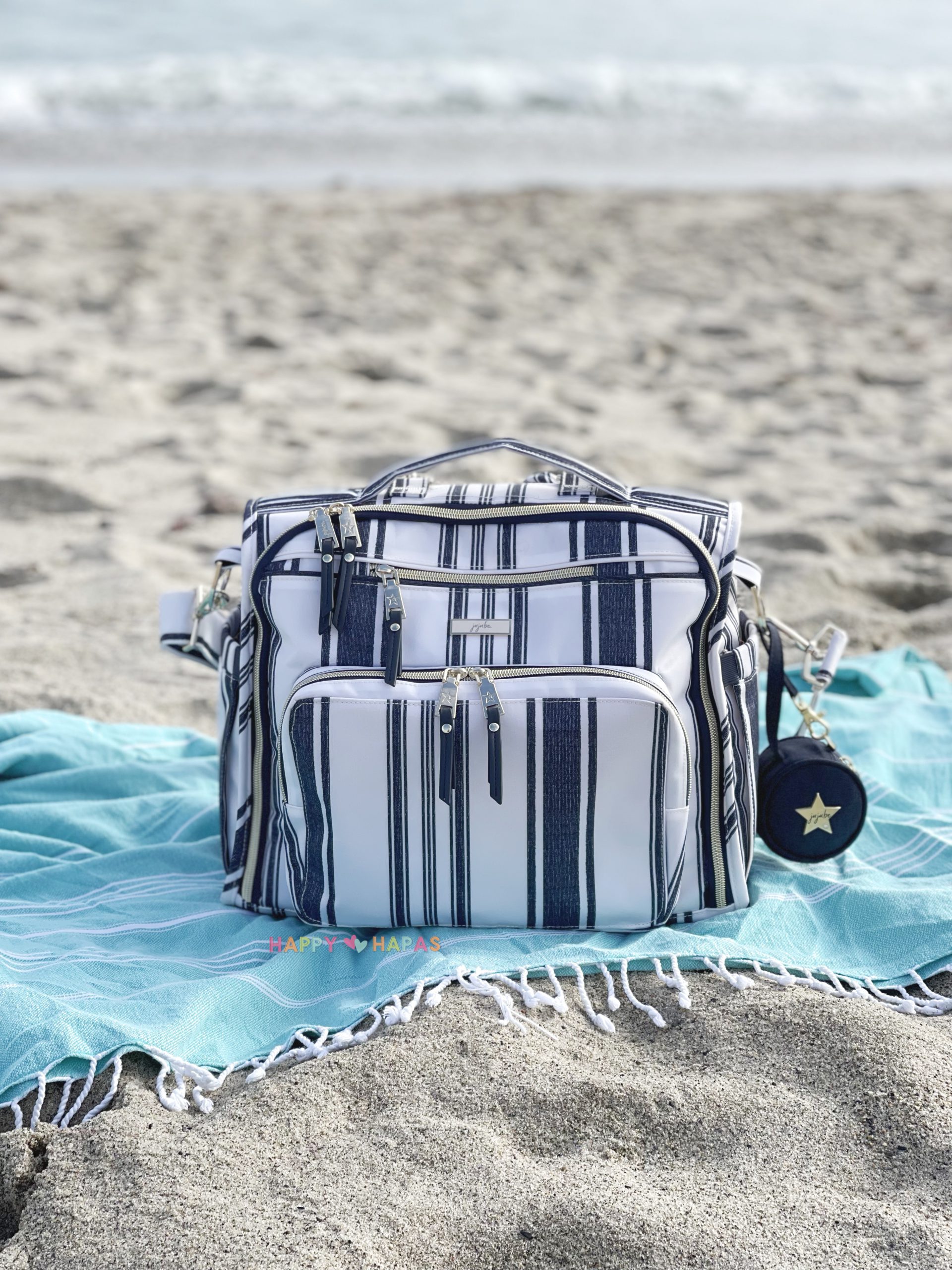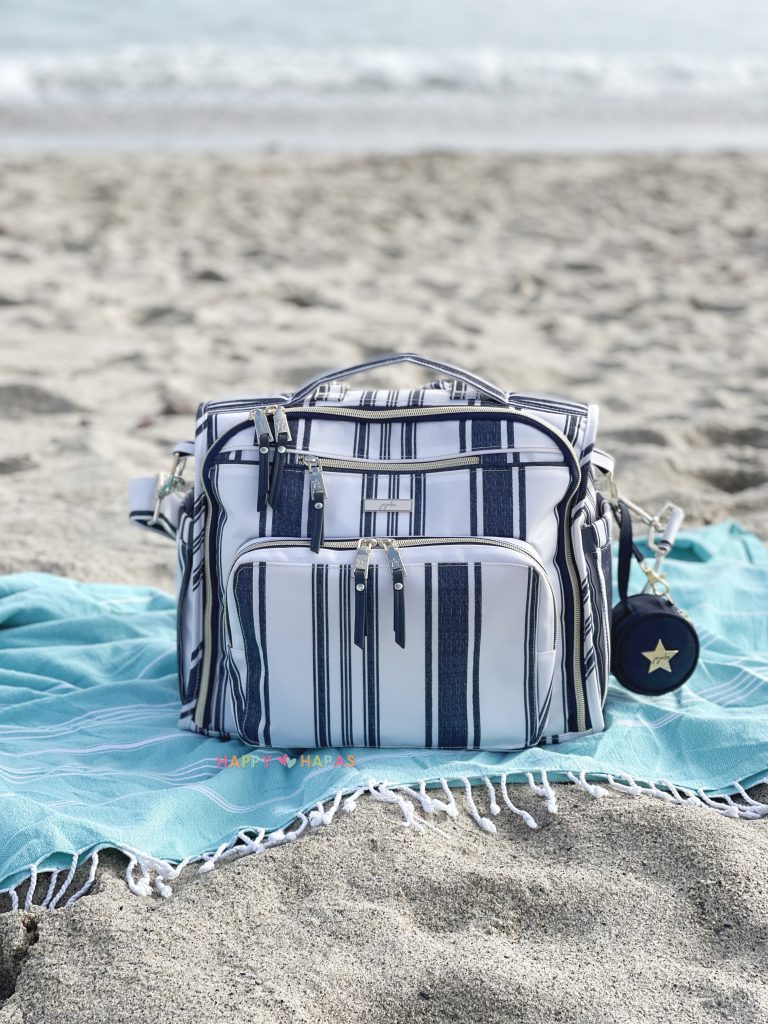 Disclosure: I am apart of the JuJuBe Creative Crew for 2021 and was gifted items for my honest opinion and review. This post does contain affiliate links at no cost to you. If you are a first time purchaser to JuJuBe by clicking on the link in this post you get $10 off!
It's Tea Time with JuJuBe! This beautiful neutral print is perfect for summer and I have loved using it for everyday trips around town and even to the beach! Inspired by a hand woven tea towel this print is sure to be a classic print that never goes out of style. Tea Time has navy blue stripes with a vanilla background, navy blue mesh on the underside of the memory foam backpack straps, the JuJuBe name plate is gold metal with a vanilla enameled filled background, and the zippers are made from recycled PU (polyurethane). Tea Time will available on June 15th at 9am PST on the JuJuBe website.
The Line UP
BFF (pictured)
Super Be
Be Quick
Be Set
Paci Pod
Be Dapper
Mini BFF
Zealous
Be Cool
Midi Backpack
BFF Features
Includes detachable and adjustable memory foam mesh back pack straps
Includes detachable and adjustable padded messenger strap
Easy grab handle at the top
Includes memory foam change pad
Light interior lining to make finding items easier, silver-ion treated interior resists bacteria, mold and mildew
Highly stain resistant exterior, spills wipe right off
Machine Washable, air dry
Recycled PU zipper pulls
Feet on the bottom of the bag to keep from touching the ground
Crumb drains on the very back pocket
4 gusseted pockets and 3 zippered pockets in main compartment; 2 insulated bottle pockets; Mommy pocket with key fob and microfiber glasses pocket; Quick-reach cell phone pocket soft lined
First Looks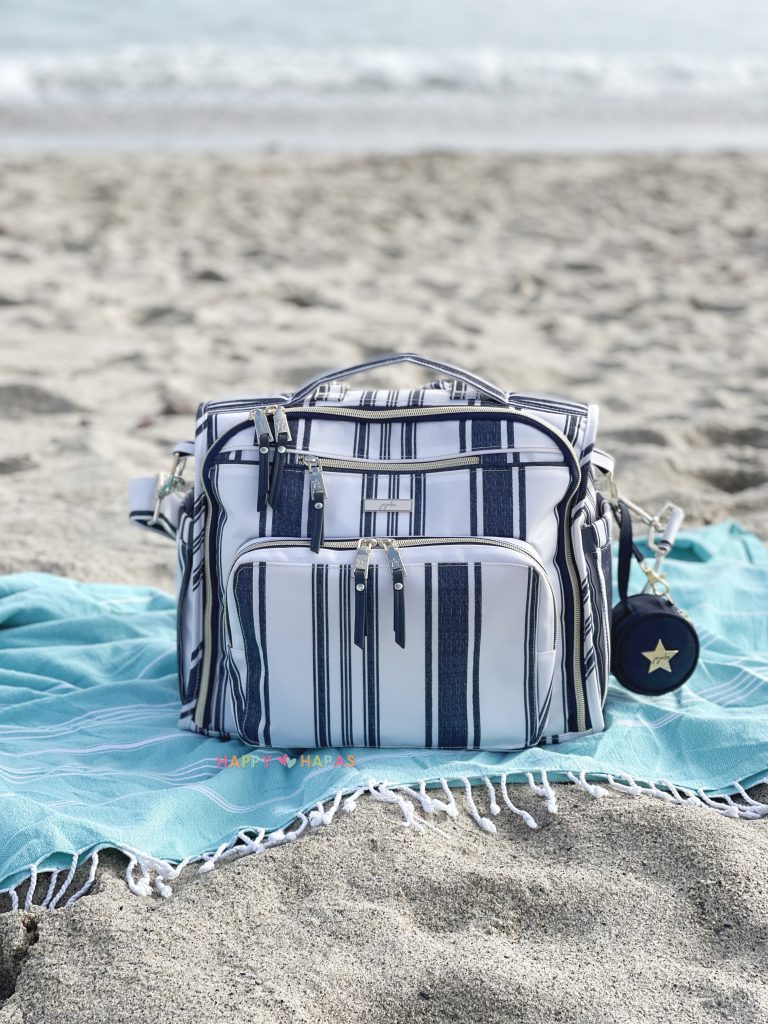 Print Comparisons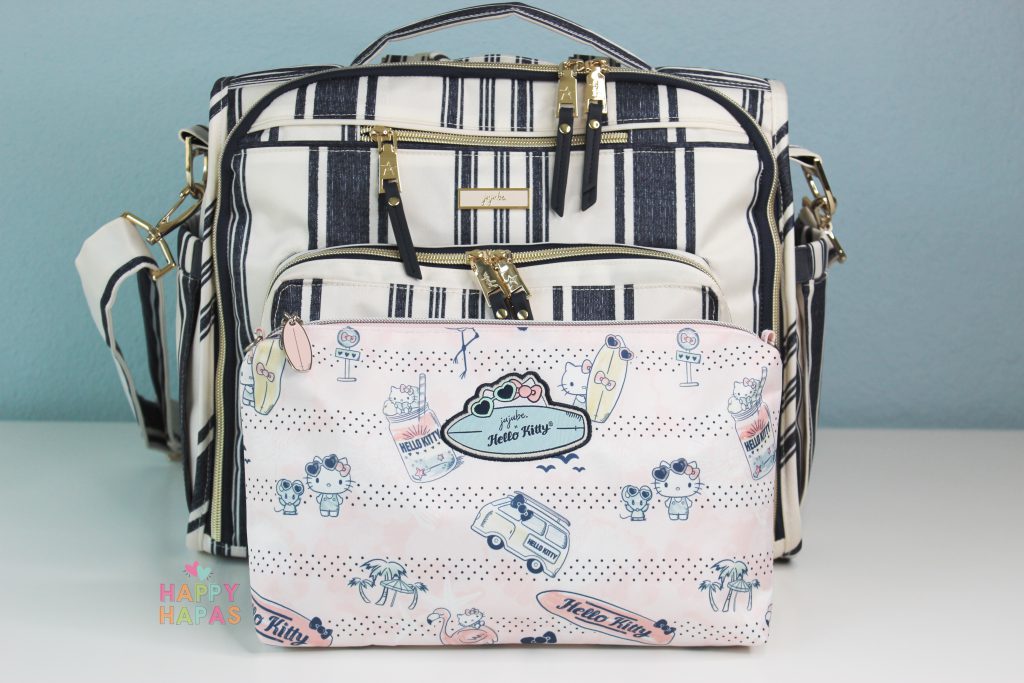 Tea Time will be available on June 15th at 9am PST on the JuJuBe website. If you would like to stay up to date with new releases make sure to subscribe and follow me on Instagram @happy.hapas.